Rheumatoid Arthritis (RA)
What is rheumatoid arthritis?
While rheumatoid arthritis (RA) has long been feared as one of the most disabling types of arthritis, the outlook has dramatically improved for many newly diagnosed patients. Certainly RA remains a serious disease, and one that can vary widely in symptoms and outcomes. Even so, recent advances in treatment have made it possible to stop or at least slow the progression of joint damage. Some new therapies target inflammation thanks to exciting and rapidly developing research in this area; others involve combinations of existing medications to increase benefit for those who suffer from the disease.
RA is a chronic disease that causes pain, stiffness, swelling and limitations in the motion and function of multiple joints. While RA can affect any joint, the small joints in the hands and feet tend be involved more frequently than others. This produces a pattern of joint disease that rheumatologists regard as characteristic of RA. Inflammation can develop in other organs as well.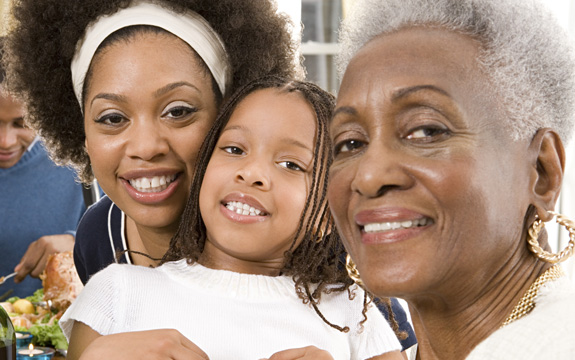 The stiffness seen in active RA is typically worst in the morning and may last one to two hours or throughout the entire day. This long period of morning stiffness is an important diagnostic clue, since few other arthritic diseases behave this way. For example, osteoarthritis does not generally cause prolonged morning stiffness.
What causes rheumatoid arthritis?
RA is classified as an autoimmune disease, which develops because certain cells of the immune system don't work properly and begin attacking healthy joints. While the cause of RA remains unknown, new research is giving us a better understanding of the immune and even genetic factors that may be involved in producing inflammation. The primary focus of the inflammation is in the synovium, which is the tissue that lines the joint. Inflammatory chemicals released by the immune cells cause swelling and damage to cartilage and bone. In response, new medications have been developed to specifically block certain signals that cause the body to attack its own immune system resulting in RA symptoms and joint damage.
Who gets rheumatoid arthritis?
RA is the most common form of inflammatory arthritis, affecting more than 1.3 million Americans. Of these, about 75 percent are women. In fact, 1–3% of women may develop rheumatoid arthritis is their lifetime. The disease most often begins between the fourth and sixth decades of life. However, RA can develop at any age.